The Latest News on Car Wraps Brisbane
Hi Everyone,
Here at North Lakes Signs we have some exciting news about Car Wraps Brisbane.
For many years we have had limited warranty from our suppliers for car wraps in Brisbane. We have always use the very best vinyl Avery Dennision Vinyl which has a proven long lifespan south of the border. But any Car Wrap Brisbane on vehicles in Queensland will have difficulty lasting on car roofs, bonnets and boots unless the owners of the vehicles follow the care guides for the product.
Luckily now after years of testing in far North Queensland , a new car vinyl wrap has hit the market. This vinyl for Car Wraps Brisbane has been tested on metal panels with a motorised system that turns the panels to follow the sun every day. Tested in Extreme heat and extreme sun and it has been proven that it will last. So far it is over 2yrs and still going amazing, which is well over the 6 months warranty we get from other suppliers.
Now All of our customers who want a silver metallic finish , matt metallic or high glitter vinyl wrap , and colour flip can purchase them here in North Lakes.
This vinyl is called Kay Premium Marking Films ( KPMF ) , and it has been manufactured in the UK since 1991. They specially develop vinyl to suit different conditions around the world. They supply all through the UK and are heavily distributed throughout the U.S.A.
Check out there colour range here www.kpmf.com
We are very lucky now to have them here in North Lakes Brisbane.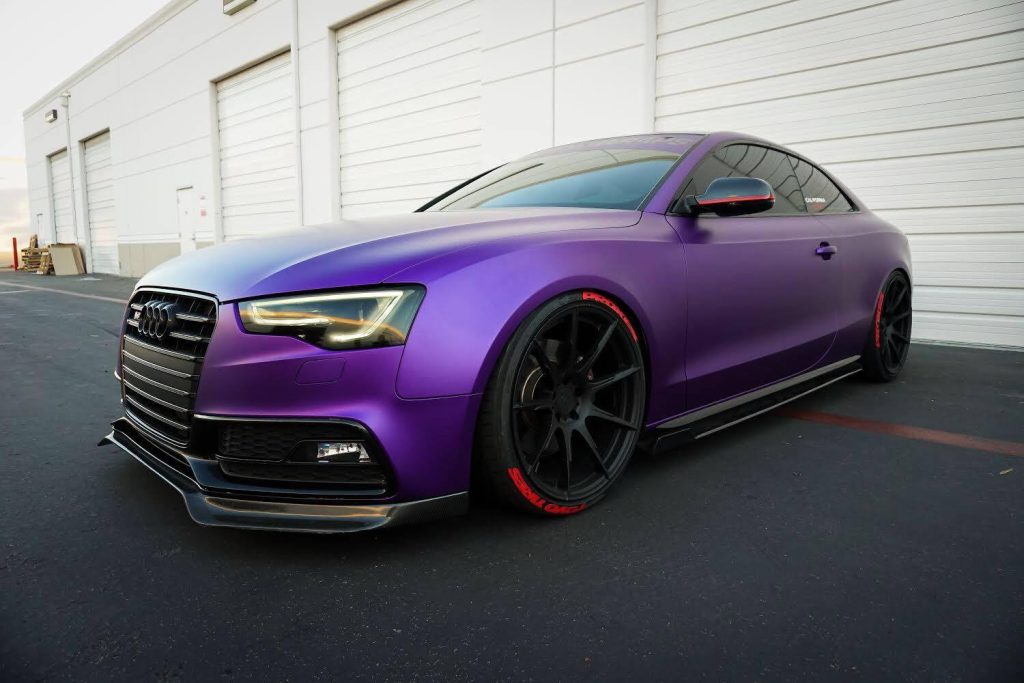 This means we can offer the full range of colours for all Car Wraps Brisbane with Warranty at a lower cost.
This new Car Vinyl Wrap Brisbane is fantastic for all types of applications, here is a list of the types of signage we can use it for:
Full Car Colour Change
Partial Vinyl Wrap
Car Customisation
GT Stripes
Bonnet Vinyl Wraps
Roof Vinyl Wraps
Commercial Vehicle Branding
Work Utes
Racing Livery
Motorsport Graphics
Building Signs
Window Graphics
We are looking forward to this product hitting the market and keep your eyes on the lookout for the bright , cool long looking, long lasting new designs to start hitting the streets!!
For prices or free quotes on Car Wraps Brisbane please click here
Stayed tuned for new videos and photos on our website and our Socials