The Benefits of Commercial Building Signage for Business
Are you wondering how a professional-looking commercial business sign could benefit your business? With so many options available and advancements in technology, it is easier and more affordable than ever to help your commercial building stand out with eye-popping signage. There are more benefits than just a space to advertise your business too. This article explores the benefits of commercial building signage for business.
Skip to:
What is commercial building signage?
Benefits of commercial building signage
What factors affect the price of a sign?
What commercial building signage is right for you?
What is commercial building signage?
Commercial building signage serves as a type of silent salesperson for your business and is the most popular signage solution to promote your store or office. Because a commercial building sign is generally visible 24 hours a day 365 days of the year, your commercial building signage can help to promote and ensure your message is clear and accurate to your businesses goals.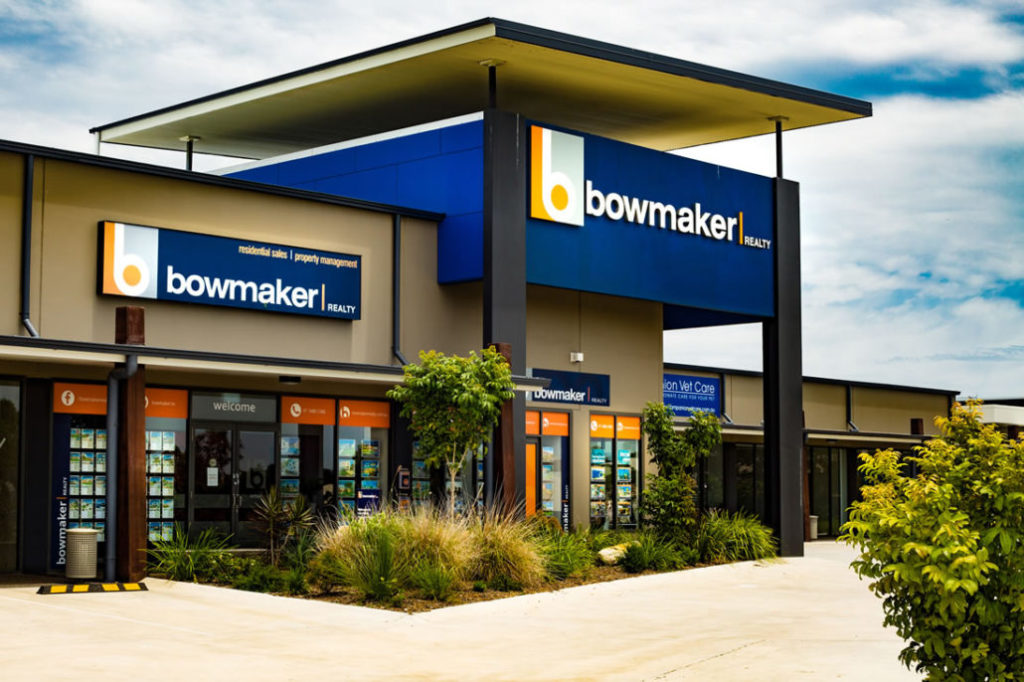 With the right signage, commercial buildings can portray a level of professionalism and create an inviting vibe at the same time. There is actually a science to this that explores using the right colours for the right industry. When you understand colour psychology, you can use that knowledge to create effective commercial signage that will boost your conversion rate with your key target market.
Commercial building signs can be very large or small, illuminated, handpainted onto the building directly or created in a workshop and installed to the building. Below are some examples of commercial building signage.
Examples of handpainted signs and design include:
External Commercial Painting
Painted Logos
Hand-Painted Signage
Building Branding
Internal Painting
Examples of commercial building signs and design include:
Metal Signs
Factory Signs
Safety Signs
Aluminium Signs
Shop Signs
Company Signs
Illuminated Signage
Window Signs
Large Building Signs
Cut Out Letters
Vinyl Lettering
3D Illuminated Letters
Large Metal Letters
Lightboxes
Large LED TV Signs
Billboards
Pylon Signs
Directory Signs
Street Signs
Benefits of commercial building signage
Commercial building signage allows a business to be constantly advertising to reach more people throughout the day. But commercial building signage is more than just that. Below are 8 reasons why a commercial building uses signage and how a business benefits:
Draws in More Potential Clients – One of the main reasons patrons will visit an establishment is because commercial signage has gotten their attention. Many consumers have gone into a place of business because the building signs of that company have enticed them to do so.
Word of Mouth – Good quality signage that is structured for outdoor use such as illuminated business signs, 3D illuminated letters, lightboxes etc can create a lasting memory. People who see outdoor signs that make an impression will tell others about that particular business.
Eye-Catching Benefits – Marketings tells us that some people will be enticed to make purchases based on the visualisation of an eye-catching sign.
Functionality – Both indoor commercial signage and outdoor commercial signage can be fully functional, and it can serve many different purposes.
Building Brand Recognition – Signage can go a long way in building brand recognition. The colours, fonts, and design of the business brand when used consistently in all the signage, help consumers to recognise the brand without even having to read the text on the sign.
Building Brand Personality – Commercial signage can help you build a personality into your brand. If you keep your signage consistent, it can help to portray the personality of your business or brand.
Marketing Tactics – Commercial building signage will play a substantial role in the marketing strategy of most companies. Every business needs to do some advertising and marketing. There are many different mediums that can be used for this, but one that is often overlooked for its effectiveness is both exterior and interior commercial signage. Some of the marketing strategies that are used by a business are to get the company known (brand recognition) and telling the public what the company is about (brand personality). There are marketing campaigns that aim to deliver information and some that contain a call to action. Commercial signage of various types can all be used for these kinds of marketing campaigns.
Cost-Effective – When commercial building signage and interior signage is used efficiently, it can be far more cost-effective than other types of advertising and marketing mediums. The disadvantages of other common types of advertising used include:

Print ads/Flyers – Can quickly be thrown out.
TV/Technology/ Internet – Can be turned off.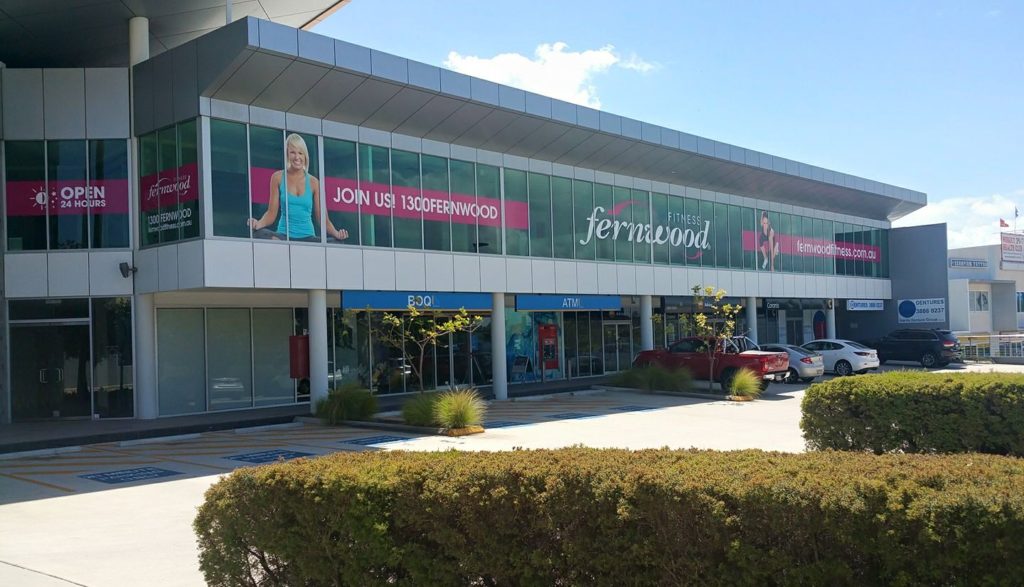 Commercial signage has neither of these pitfalls. This type of signage remains in place yet can be changed as needed. A good example is illuminated commercial building signs placed outdoors that can deliver their message 24/7.
What factors affect the price of a sign?
There are a number of factors that will affect how much you pay for your commercial building signage. These include:
The size of your sign – A larger commercial building sign is going to cost you more than a smaller one of the same type.
The type of sign you choose – There are many different types of commercial building signs available and the type that you choose will affect your cost. For example, a Pylon sign with a digital display is going to cost significantly more than a sign without a digital display.
The number of signs you need – If you want multiple building signs to strengthen your brand image, then you will pay more. For example, you may want to put up a storefront sign, interior signs, and banners.
The materials used for your signage – Higher quality materials will cost more but often it is well worth the investment. A well-made commercial business sign that has been constructed with better materials is going to look better and will last longer than one that has been made with lower-quality materials.
The installation costs – Some commercial building signage is more difficult and takes longer to install than others and will cost you more to do it. For example, installing a large Pylon sign will be more expensive than merely hanging up a banner.
The design you choose – More complex and detailed designs will cost more to produce. For example, a multi-coloured sign with graphics and intricate fonts will cost more than a simple black and white sign with no images.
The addition of lighting – If you want to have your commercial building signage illuminated it will cost you more than not having illumination. However, if you need your signage to be seen at night, then choosing an option such as getting it backlit is well worth the investment.
What commercial building signage is right for you?
If you aren't sure about the type, size, and style of commercial building signage you should get, talk to the commercial signage experts at North Lake Signs. We can help you narrow down your options and help you design a sign that's right for your business and budget.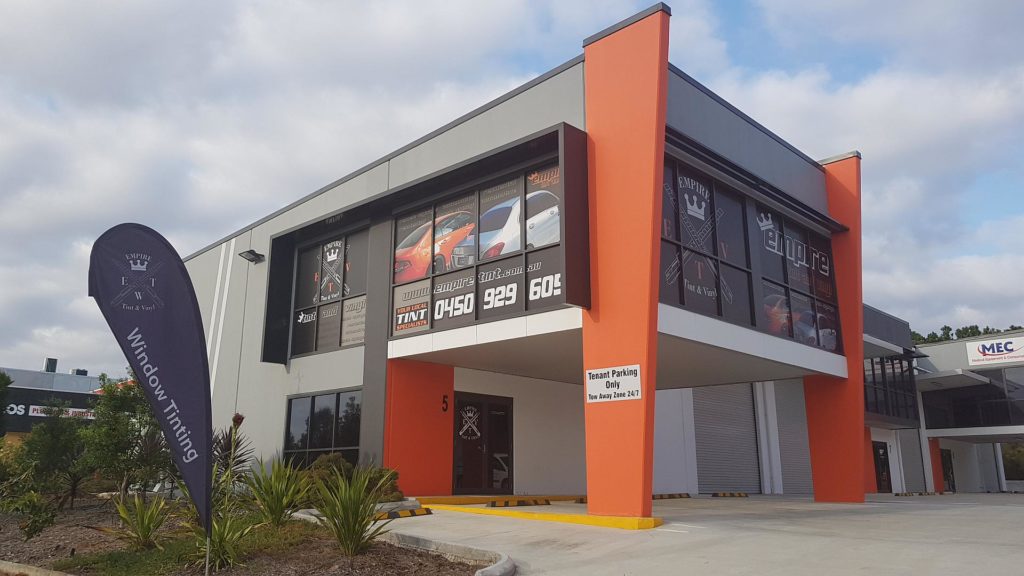 Contact us to discuss your commercial building signage needs and to get a quote today!