Promoting Your Business Around Brisbane with Vinyl Banners
At times, advertising your business in and around Brisbane can feel like a daunting task. There are a number of marketing strategies to consider as you work to reach more prospective customers, re-target old ones, communicate effectively and sell efficiently.
Choosing the right marketing materials can take the hassle out of what might otherwise be a very difficult task. One very affordable and effective way to reach customers around Brisbane is with printed vinyl banners.
Printed vinyl banners are one of the most powerful offline marketing and advertising tools. Why? Vinyl banners help businesses to promote a brand and business via logos and smart messaging and at the same time, they help to increase lead generation. Best of all they are an extremely versatile and durable advertising tool that can be used indoor and outdoor for many years to come.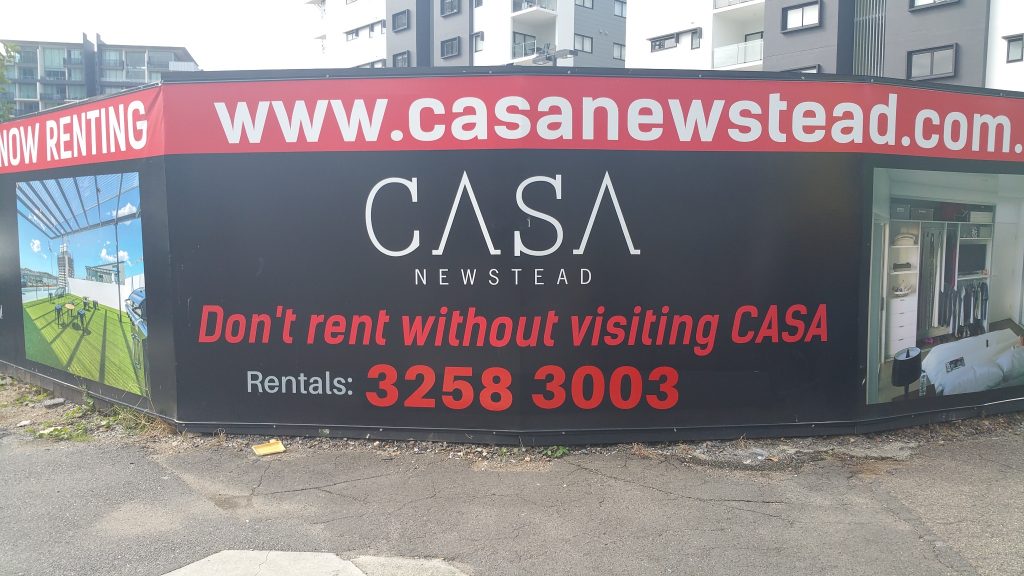 Jump to:
WHAT ARE VINYL BANNERS?
WHY ARE VINYL BANNERS GOOD FOR BUSINESS?
HOW LONG DO VINYL BANNERS LAST?
HOW MUCH DOES VINYL BANNER PRINTING COST IN BRISBANE?
WHAT ARE VINYL BANNERS?
Custom banner printing has become popular in Brisbane over the years because it gives power to business or brand owners to market their products and services just the way they want. As a Brisbane business, vinyl banners, in particular, can provide you with a very cost effective, versatile and powerful advertising tool.
Printed on premium quality vinyl material, vinyl banners are one of the most popular used banners across indoor events and trade exhibitions. However, their weather-resistant nature makes them a great choice for outdoor advertising too. The material used is a heavy-duty outdoor vinyl material that can be printed on both sides using UV stable inks that makes them suitable for the Brisbane outdoors.
Vinyl banners can be finished in different ways to suit your application. You may request eyelets in the corners or eyelets and ropes stitched in. All banner edges are hemmed to give extra strength. Vinyl banners can also be made with rod pockets if needed.
WHY ARE VINYL BANNERS GOOD FOR BUSINESS?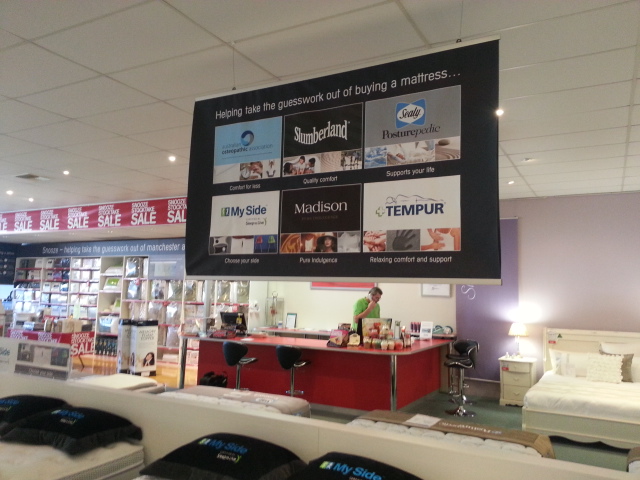 Because of their lightweight, cost-effective and durable nature, vinyl banners are a great investment for your advertising in and around Brisbane. Using vinyl banners will help you reap the benefits of greater exposure to your targeted audience. Here are some benefits to using vinyl banners:
Cost-effective – Vinyl banners are cheaper than most other versions of signage and have a long lifespan, so need to be replaced less frequently.
Print in colour – Vinyl banners are customisable – design, colours, sizes. This gives you the freedom to make your statement exactly how you want and in a way that draws people's attention.
Quick solutions – Once your design is completed and ready for printing a banner can be made and finished ready for collection generally within 3 days.
Great for specials or temporary signage – Because vinyl banners are cost-effective and finished quickly they are perfect as transitional signage. It could be a party, a sale, a yearly conference, or anything else you might need signage for.
Versatility– Wherever you need to hang your vinyl banner(s), store them or move them occasionally, vinyl banners are the best choice. They are lightweight, easy to move or hang in a variety of places inside or outside. The durability of vinyl banners makes them a great outdoor signage choice as well as the choice for recurring use. They do not take up a lot of space if storage is needed and will last for a long time.
Attention -grabbing with fewer words- When designing your banner(s), keep in mind that most people will only have a handful of seconds to absorb your message. This means that you probably want your central message to be prominent and attention-grabbing. Vinyl banners are perfect for this.
Customise with your brand or logo – Brand recognition is a major part of success. Vinyl banners are a great way to reinforce this branding or logo design while sharing new information with people (a sale, new merchandise, locations, etc.).
Placement is key – Vinyl banners offer great visibility, which is what makes them so effective as part of your marketing strategy. Because they are easily seen, you will want to make sure you place them strategically – target your customers and competition and place accordingly.
Track effectiveness – Because vinyl banners are so customisable, you can get creative about using them to track where your customers are coming from. Give each banner a unique website or number so you know which banner (and which location) is the most visible and gets the greatest responses.
Durable – Printed using UV stable inks and heavy-duty outdoor vinyl makes vinyl banners durable and long lasting even up against the hot Brisbane weather.
HOW LONG DO VINYL BANNERS LAST?
Vinyl banners are known to be very durable and will withstand Brisbane's outdoor conditions for many years. However, a vinyl banner's lifespan really comes down to the way it is used. The more you use your banner, the more it will wear out. It also depends on how often you clean them and the way you store them.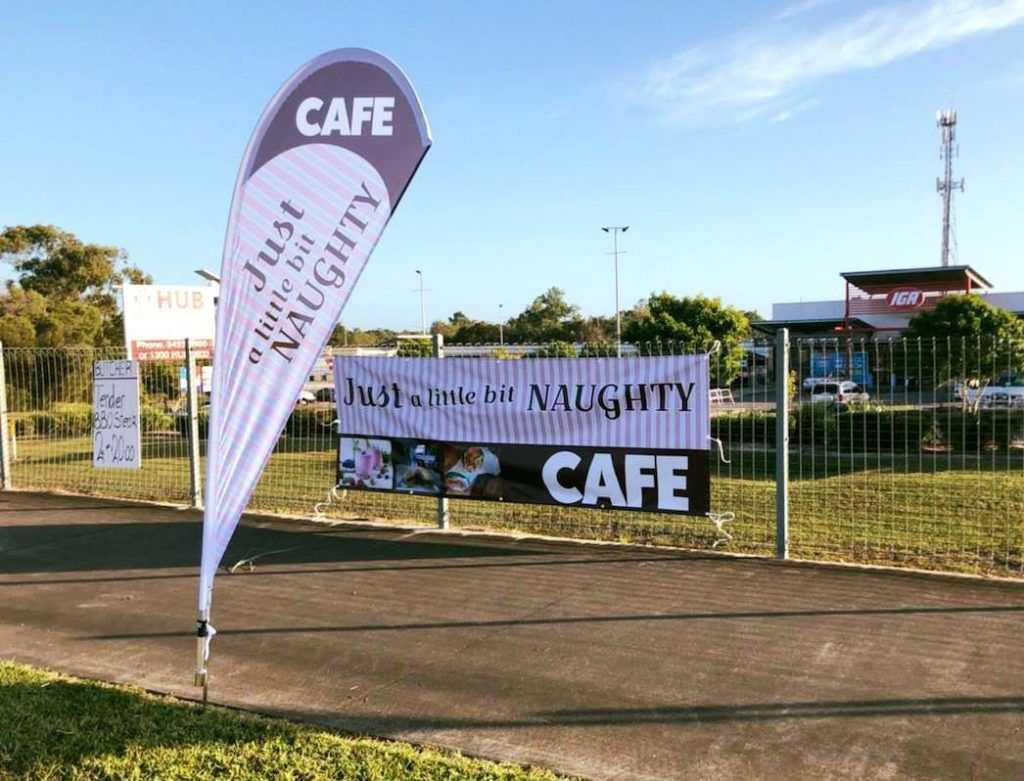 Factors that can have an influence on the lifespan of a vinyl banner include:
Climate
Print (Ink)
Material (Media)
How the Vinyl banner is mounted
Exterior influences (traffic, within reach of people etc.)
Tips to extend the life of your vinyl banner:
Quality materials – Virtually all vinyl banners offer cost-effective marketing. Likewise, almost all of them are pretty durable against the weather. However, the wind and rain aren't the only elements to consider. Choosing a banner from a higher quality vinyl will protect it from vandals and accidents too. A little extra quality can make a lot of difference. Above all else, superior vinyl will stand the test of time better too.
Cleaning methods – Even the best quality banners will collect dust and dirt over time. Most customers will forgive a little grubbiness, especially if the banner is located outdoors. Nevertheless, you might like to give it a freshen up from time to time. Cleaning a vinyl banner doesn't need to be done too frequently. But you must use the right method. Manual cleaning is a suitable option, and you should use clean water with a light detergent. Another alternative method is to use a little soap and gently wipe thoroughly. The key to cleaning a vinyl banner is a light touch because using too much force might cause irreparable damage.
Store it carefully – Banners should generally be rolled rather than folded, to prevent creases. The type of printing used will determine whether you should have it facing inwards or outwards. Ask your printer directly for more advice. When it comes to storing the product, keep it out of sunlight to prevent discolouring. Avoiding excessive heat is crucial while you obviously want to avoid fire hazards and similar dangers.
Prevent creasing – Vinyl banners are durable, but they aren't indestructible. Therefore, it's important to take regular care of your product. If your banner is held up by eyelets and rope, these can be common sources of fraying. Using scissors to cut those stray threads prevents them becoming worse. Creasing is the other big issue. Keeping the banner taut can help prevent those issues. Ripping is very unlikely. If it happens on the reverse of your banner, you can usually cover it with tape or other materials. If it occurs on the front, your best bet is probably to buy a new banner. This is a very rare occurrence.
HOW MUCH DOES VINYL BANNER PRINTING COST IN BRISBANE?
Vinyl banners are a popular and versatile indoor and outdoor signage solution; used across many promotions including billboards, markets, sporting events and registration banners around Brisbane. Eye-catching, durable and cost effective, vinyl banners are an excellent advertising option for any Brisbane based business looking for a highly effective advertising tool.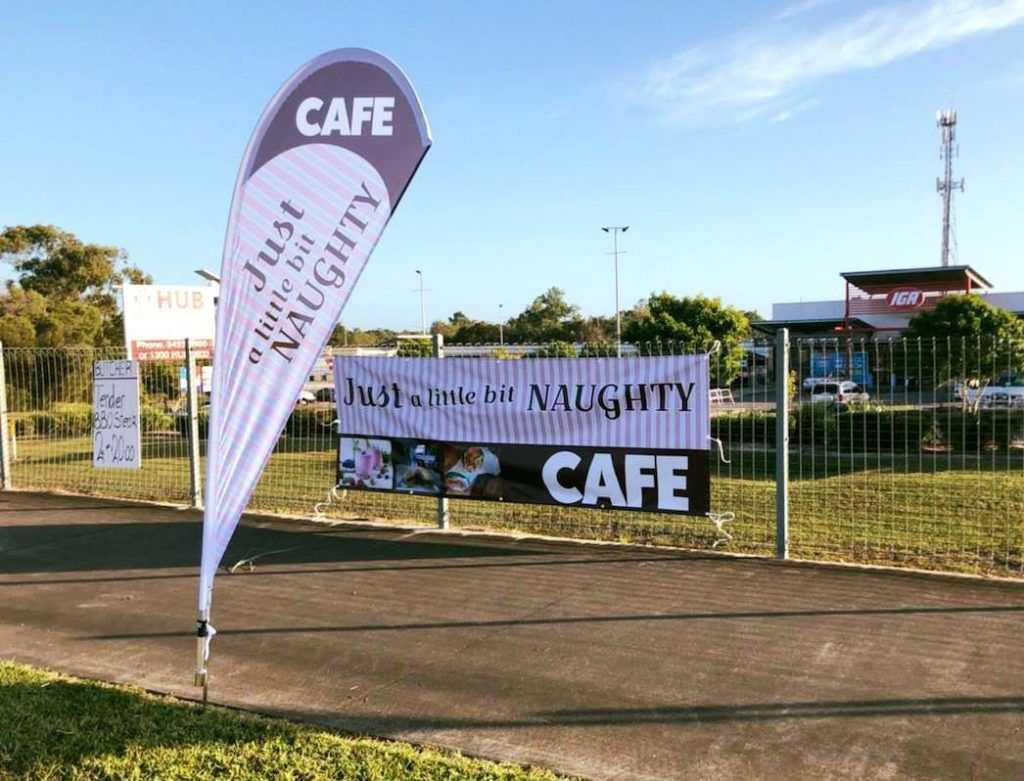 How much does a vinyl banner cost in Brisbane? There are a number of different factors to consider in regards to the price of a vinyl banner, some of which include:
Size
Quantity
Graphic design
Finishing options
Vinyl banners can also be made available in custom and standard sizes with a range of finishing options to suit every setting and budget. Some examples include:
Party Banner
Event Banner
Business Banner
Under New Management Banner
Festival Banner
Promotional Banner
Sale Banner
School Banner
Sporting Banner
Building Signage
Sail track Banners
Kedder Edge Banner
Cafe Banner
Gym Signs
Billboard Banner
For a personalised quote for your next vinyl banner, contact North Lakes Signs. We have over 30 years of qualified knowledge to provide you with the very best vinyl banner signage solutions for your business.