Van Sign Wrapping Guide
Starting up a new business or just invested in a new van? Don't waste the opportunity to make your van or fleet your ultimate marketing tool. Read our van sign wrapping guide to find out more about signage for your van.
Nature of Van Graphics/Signage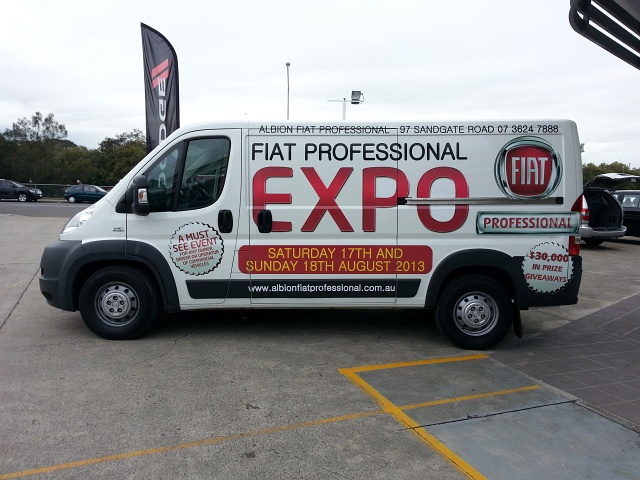 Don't know where to start and looking for a van sign wrapping guide with all the answers? If your business uses vans to run your business, then you have a great opportunity to use those vehicles as branding tools, create a rolling advertisement for your business at a fraction of the cost of a billboard.
From vinyl stickers and decals to full coverage business signage we can get your business noticed in your target service area.
The van sign wrapping guide to the best reasons to sign up your van:
Great branding tool everywhere you go
Cost-effective, a fraction of the billboard cost
Excellent for fleets
Very low cost per exposure
Design can be tailored to your budget
Brand awareness for mobile business
Works well with online marketing
The van sign wrapping guide – signs we specialise in:
Full van wraps
Simple cut out lettering
Mobile food trucks
Fleet graphics
Box trailer signs
One way vision
See-through window sticker
Large car magnets
Van lettering
Van signwriting
Custom graphic design
Van Lettering/Labelling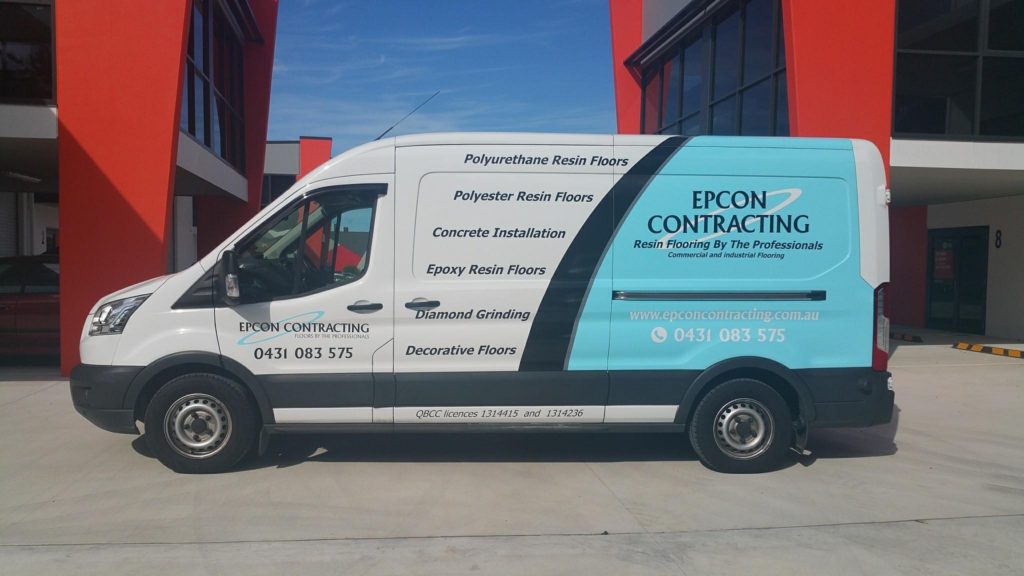 Got a smaller job that only requires letters or graphic labels for your van? Our van sign wrapping guide outlines the advantage of van lettering and labels.
Vinyl lettering and labelling in the form of spot graphics are a great option when you don't need a full van wrap.
You can have logos, lettering, images and elements applied individually onto the surface of your vehicle.
Since vehicle lettering and graphic labels tend to focus on a small area of the vehicle they are easier to clean and maintain.
Our van sign wrapping guide has outlined the advantages of van lettering and labels above but there are a few things you might like to consider before you make your final decision.
Our van sign wrapping guide things to consider when choosing van lettering or labels:
While vehicle wraps are a bigger investment, they tend to get more visual impressions per day per vehicle. Label graphics and lettering do not have the same level of impact.
Size matters. The bigger your canvas the greater impact your vehicle graphics will have on potential customers who notice your brand.
These graphics are perfectly suited if you are looking for a simplified message to customers. For example, when you want to just list your business name, phone number, website and possibly a list of services you provide.
Van Signwriting/Signwriters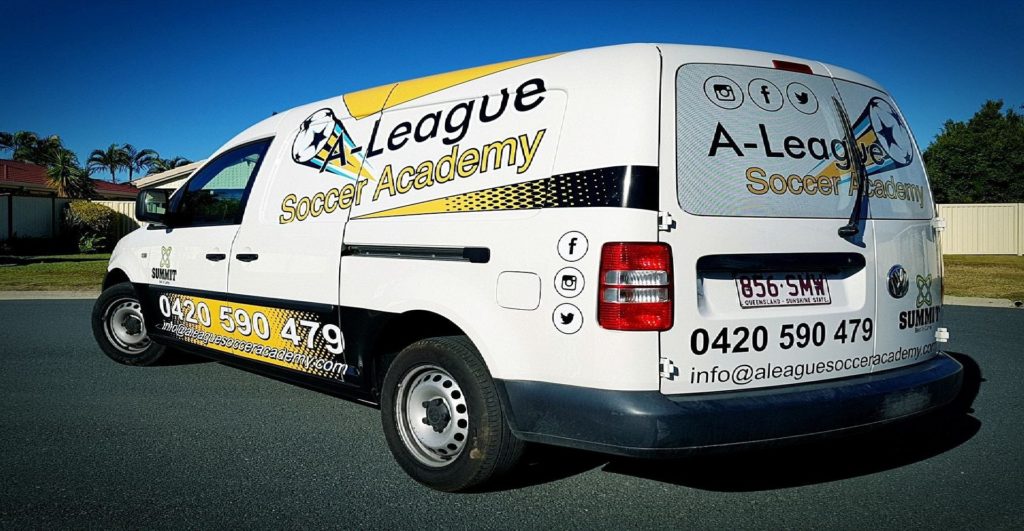 Throughout this van sign wrapping guide, we outline the different methods that can be used to turn your van into a mobile marketing tool using a variety of methods including:
Full vehicle wraps
Partial vehicle wraps
Graphics and signage
Letters and labelling
But what about traditional signwriting? For those of you reading this van sign wrapping guide, you might be wondering about traditional signwriting and signwriters. Let us explain, historically, signwriters did draw or paint signs by hand using a variety of paint depending on the background. You probably still picture the traditional signwriter on a ladder with a brush and tin of paint, however, the signwriting industry has caught up with technology since those days.
These days a vast majority of signs and vehicle signage is now computer-generated, and state-of-the-art digital printing and cutting technology allow signwriters to do almost anything in signage. What does this mean for you? Great signage is easy, just read our van sign wrapping guide, dream up your design and let one of our signwriters help you create the ultimate signage for your van.
Van Vinyl Signs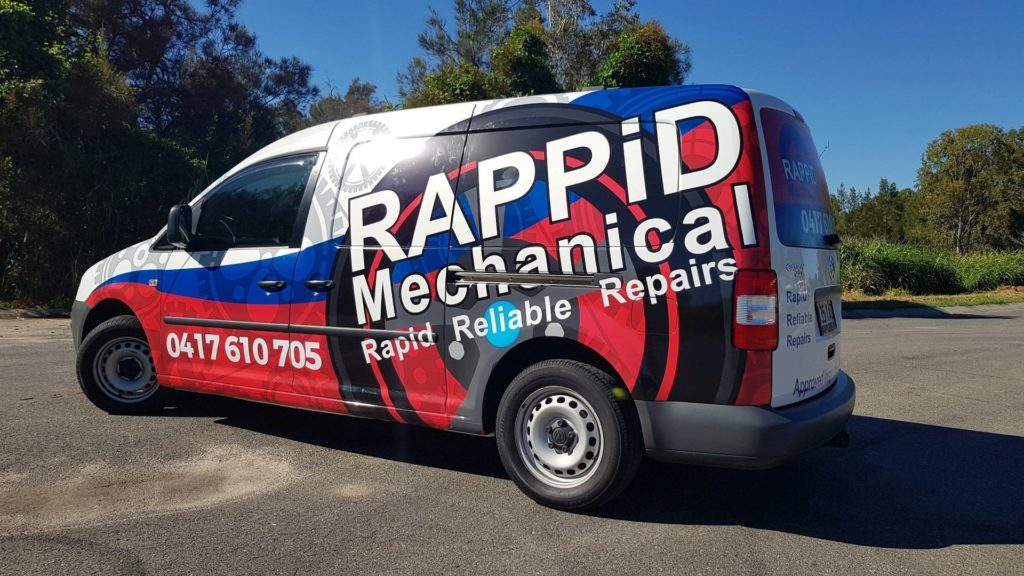 Why vinyl? Our van sign wrapping guide explains why. Vinyl is a thin film that is applied over the paint of your van. The film offers a protective barrier against rocks and other debris that the front of the vehicle is subjected to on a regular basis. It keeps the paint underneath from taking the brunt of the impact and keeps the car looking newer, longer. A vinyl wrap uses the same concept and applies the vinyl to the entire vehicle.
Vinyl is available in a large range of colours and is the best material for adding a business name, a simple one or two colour logo, phone number or web address onto your vehicle. Vinyl graphics are very cost-effective, come in the brightest colours, are available in reflective, are the toughest and the longest-lasting type of vehicle graphic.
Our van sign wrapping guide to the benefits of vinyl signs:
They are removable – If you decide you want to go back to the original paint, remove your branding or apply a whole new design, the vinyl can be easily removed and replaced.
Protects your paint – Wrapping your car with vinyl also provides protection for your original paint. When it comes time to sell your car, you can remove the vinyl to reveal the pristine paint underneath.
Digital design and marketing tool -Vinyl wraps can be customized with digitally printed designs. This allows you to create a mobile marketing opportunity for your car.
Advertising – Vinyl signs are a cost-effective option for advertising with your car.
Van Sign Wrapping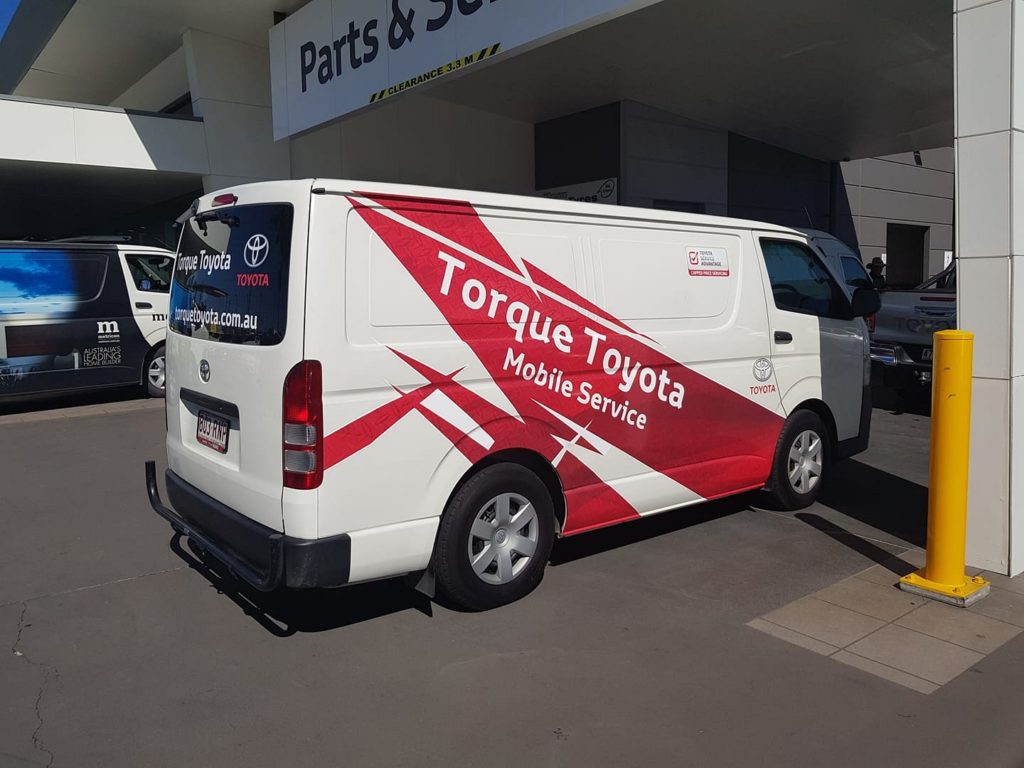 Want the van sign wrapping guide to a full van wrap? With a full van wrap, all the body panels on the van are wrapped. Rear windows on the van can also be covered with perforated window vinyl graphics.
The van sign wrapping guides benefits of a full vinyl wrap:
Allows you to change the colour of the vehicle.
Allows you to put large scale and creative advertising on your vehicle.
Make your van the ultimate mobile marketing tool.
A really good vehicle wrap can be highly captivating and engaging to potential clients.
Partial wraps are vinyl wraps that cover a portion of the van. Our van sign wrapping guide recommends a partial van wrap for customers who are working within a budget. A well designed partial van wrap is still an effective mobile marketing tool but at a fraction of the costs. Partial vinyl wraps can cover most of the vehicle or only a small fraction of the vehicle.
Hopefully, our van sign wrapping guide was able to provide you with some additional information about ways in which you can use wrapping to enhance your van to make it the ultimate tool for your business and marketing needs. If you have any questions, please contact us.