Car Signage Guide: Effective Car Signs for Advertising
Running a business? Want to get noticed? North Lakes Signs are Brisbane's experts at fleet and/or branding for your business vehicles! We have been creating and printing car signage in Brisbane for over 20 years. We know what works best for your business and how to create a mobile marketing tool that is highly effective. Car signage will get your business noticed around Brisbane and get customers in the door.
Here is a guide to how you too can create a rolling advertisement for your business.
What Are Popular Types of Car Signs – Brisbane?
What Is Car Window Signage?
How Is a Car Sign Printed?
What Materials Are Used for Car Signs?
How Much Does Car Signage Cost?
What Are Popular Types of Car Signs in Brisbane?
North Lakes Signs are the go-to company for car signage in Brisbane. Our passion and expert knowledge will help you deliver your key marketing messages and bring your business new leads whenever your car is out and about or on the road.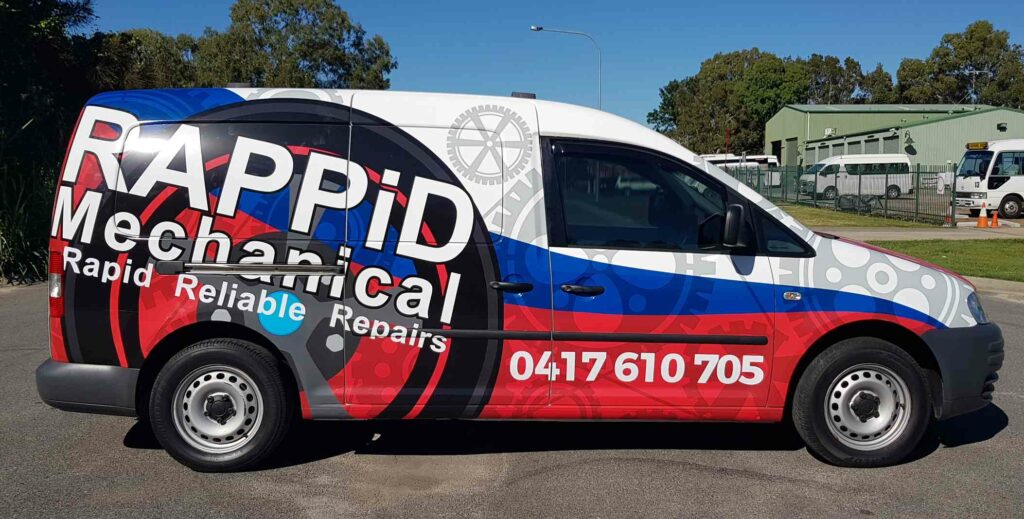 At North Lakes Signs, we have been making car signage in Brisbane for over 20 years. We are known around the Brisbane area for our fast, reliable and professional standard when it comes to car signage. Why should you promote your business using car signage around Brisbane?
Car signage is:
Effective branding everywhere you go
Cost-effective exposure, a fraction of the cost of a billboard
Excellent for fleet branding
Very low cost per exposure
Designed to your budget and message.
Depending on your budget and advertising strategies there are a number of different options to consider when choosing your car signage. Car signage can be designed to cover your whole car or may just include a simple logo.
Some of the typical types of car signage you will see around Brisbane include:
Full car wraps
Partial car wraps
Simple cut out lettering
Fleet graphics
See-through window stickers
Large car magnets
Car lettering
Car Signwriting
Custom graphic design
MOST POPULAR – From a single vehicle to an entire fleet, car signage is an extremely cost-effective way to be seen. With a one-off investment lasting up to five years or longer, it makes sense to turn your vehicle into a mobile billboard, spreading your message 24/7. Our full and partial car wrap are a popular choice when it comes to turning your whole car into an effective mobile marketing tool.
Full Wrap Car Signage
With a full car wrap, all the body panels on the car are wrapped in vinyl with your company's chosen design.
Why choose a full vinyl wrap for your car signage?
You can change the colour of your vehicle.
You can put large scale and creative advertising on your vehicle.
You can make your car the ultimate mobile marketing tool.
A really good vehicle wrap can be highly captivating and engaging to potential clients.
Partial Wrap Car Signage
Partial wraps are vinyl wraps that cover a portion of your car. On a budget? Our partial car wraps might be the perfect signage option for your company's car. Our partial wraps are:
Perfect for customers who are working within a budget.
Still a highly effective mobile marketing tool but at a fraction of the costs.
Designed to cover most of the vehicle or only a small fraction of the vehicle.
Contact us at North Lakes Signs Brisbane to let us work with you to create a successful car signage design to get you noticed around Brisbane.
What Is Car Window Signage?
Looking for quality car window signage in Brisbane? At North Lakes Signs, we can get you on your way to being noticed by 1000's of vehicles passing by with customised car window signs. Car window signs allow you to create affordable and ongoing advertising and awareness for your business, product or brand for a minimal once-off cost.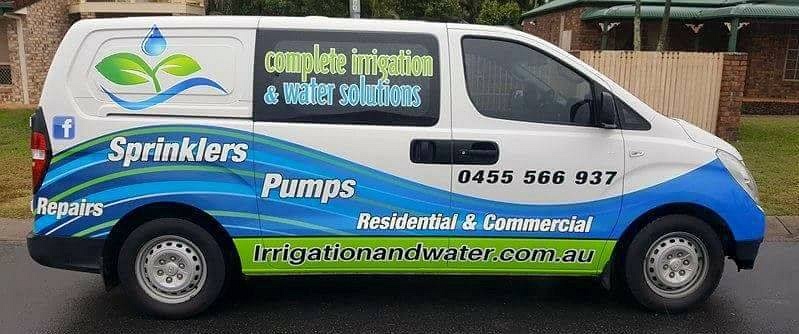 What are car window signs? A car window sign is a one-way see-through sticker that can be applied to your car.
One-Way Vision Sticker
The material used for car window signage has been designed with micro holes which makes them a one-way vision sticker. This makes them an appropriate choice for car window signage as you can still see out of the vehicle while those on the outside can see your advertising.
Window Car Signage in Brisbane
Window car signage is water-resistant and resistant to fading, so are a perfect option for people looking for long-lasting signage that withstands Brisbane's weather conditions. This makes them an ideal and affordable option for your car signage options in Brisbane.
The benefits of car window signage:
Window signs can be applied to the side and/or rear windscreen.
Car window signage is an effective form of mobile signage.
You can see out, but onlookers can only see advertising on your car windows.
A cost-effective way to promote your business.
Can be used on cars, utes, vans, minibuses and trucks.
Customised designs.
Looking for an affordable car signage option in Brisbane? Car window signage is an economical option when you want to get your message across and can be used in the following ways:
Business Logos
Business Contact Info – phone, web, social
Promote an event
Advertise a vehicle for sale
Personalise your vehicle
What do I need to get started? Ready to take the next step to get your car window signage working for you around Brisbane? It's easy!
Measure the maximum width and height dimensions of your windows.
Finalise a proof of your artwork to be used for your window signage. Of course, we can also work with you to professionally design a window sign.
Contact us to find out more about how North Lakes Signs can provide you with professional, high-quality car window signage in Brisbane.
How Is a Car Sign Printed?
Get a state-of-the-art car signage in Brisbane! These days a vast majority of signs and car signage is computer-generated, and state-of-the-art digital printing and cutting technology allows us to create almost any design to be used for your company's car signage. What does this mean for you? Great signage is easy and more effective than ever! To get started all you need is to dream up your design and let Brisbane's most professional car signage experts help you create the ultimate signage for your car.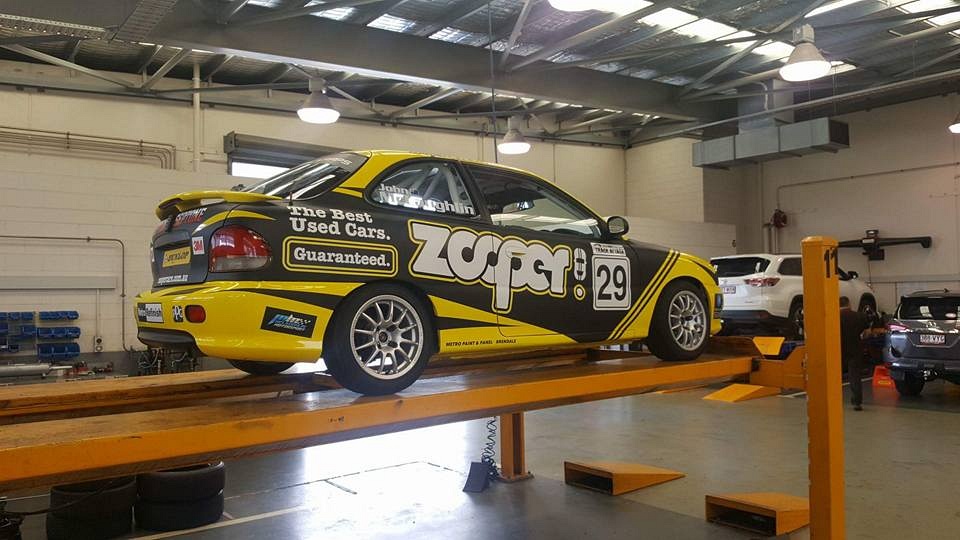 What Materials Are Used for Car Signs?
Vinyl – The majority of our car signs will be printed onto a thin vinyl film which once completed with your design is applied over the paint of your car. Vinyl is available in a large range of colours and is the best material for adding car signage. Whether it's a business name, a simple one or two colour logo, phone number or web address, vinyl is amongst the toughest and the longest-lasting type of material to use for car signage.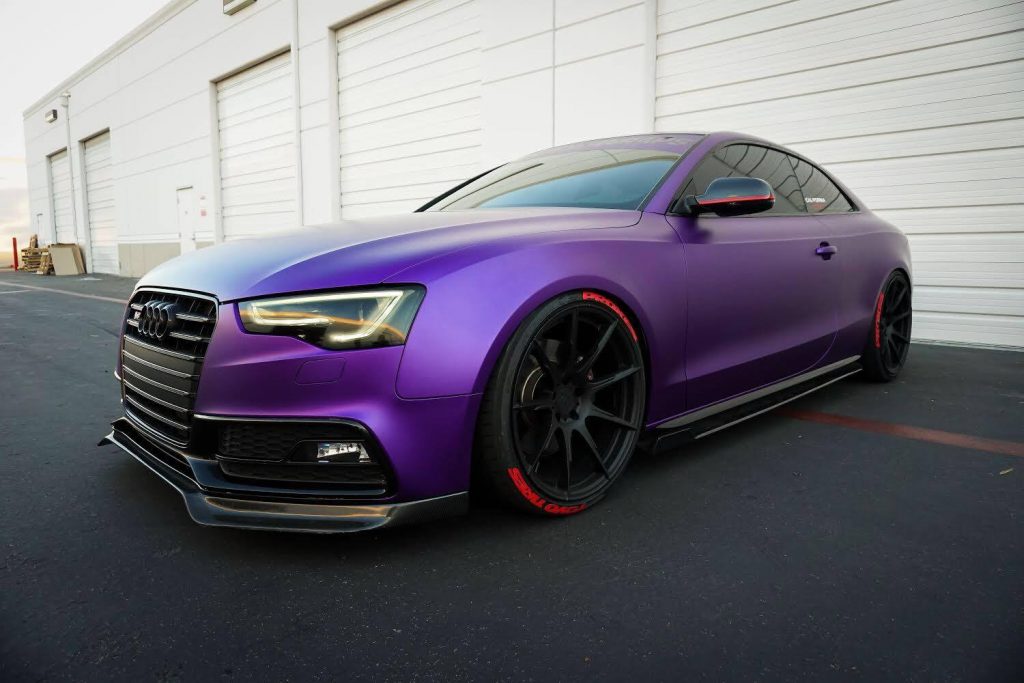 A full or partial vinyl wrap involves covering your whole car in the vinyl film to complete your desired car signage needs.
A full vinyl wrap:
Provides your car with a protective barrier against rocks and other debris.
Protects the paint underneath, keeping the car looking newer for longer.
The benefits of using vinyl for your car signage:
Removable – You can remove your branding or apply a whole new design, the vinyl can be easily removed and replaced without damaging your car.
Good for your car – Wrapping your car with vinyl also provides protection for your original paint. When it comes time to sell your car, you can remove the vinyl to reveal the pristine paint underneath.
Professional finish – Vinyl wraps can be easily customised with digitally printed designs. Because of the nature of the material it allows us to make an effective car sign to get you noticed around Brisbane.
Advertising – Vinyl allows us to make car signs that are a cost-effective option for your car advertising needs.
How Much Does Car Signage Cost?
North Lakes Signs are passionate about working with you to help promote your business with highly effective car signage around Brisbane. We can work within a range of budgets to provide you with a design and finished car sign design that is suited to you.
Our prices start at $330 for logo and lettering car signage.
For a full vinyl wrap, our prices start at $4499.
We also have a range of lower-priced options including our partial wraps, starting from $2399, car signs, window signs and more.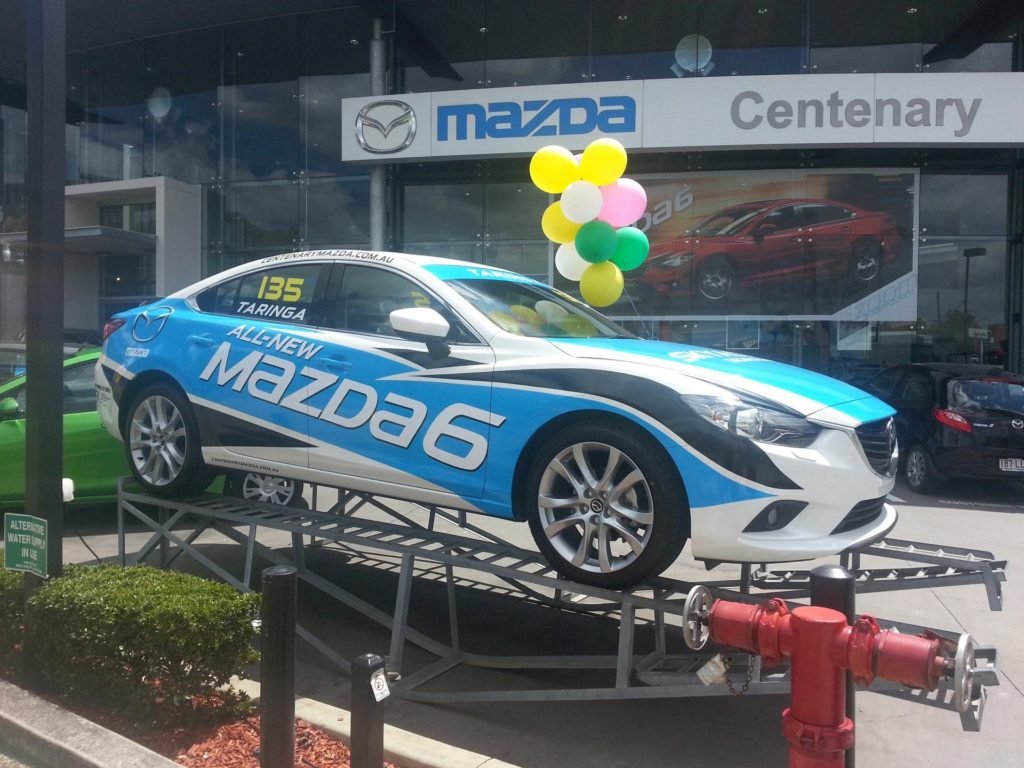 Contact us at North Lakes Signs to further discuss the marketing objectives you hope to achieve through car signage and we can provide you with a more accurate quote or outline a range of options that might be more suited to your needs.
To find out more about car signage in Brisbane, you can go through https://northlakessigns.com.au/what-we-do/vehicle-signage-vinyl-wraps/car-signage/.