Commercial Building Signs: Tips to Find the Best Option for Your Business
Commercial building signs are a large investment so you want to make sure you are getting what you pay for. Not only that, they speak for your business and brand 24/7 so you want them showing off the very best part of you. For that reason, it's important to make sure you have the right product and the right people designing and installing your building signs.
Here are some tips to get you started on buying the best commercial building signs for your business.
Skip to:
Tips to find the Best Commercial Building Signs
Installing a Commercial Building Sign
How Much Does a Commercial Building Sign Cost?
Tips to Find the Best Commercial Building Signs for your Business
If you are looking for a commercial building sign but are not quite sure where to get started here are some tips to get you on the way to buying a good quality commercial building sign.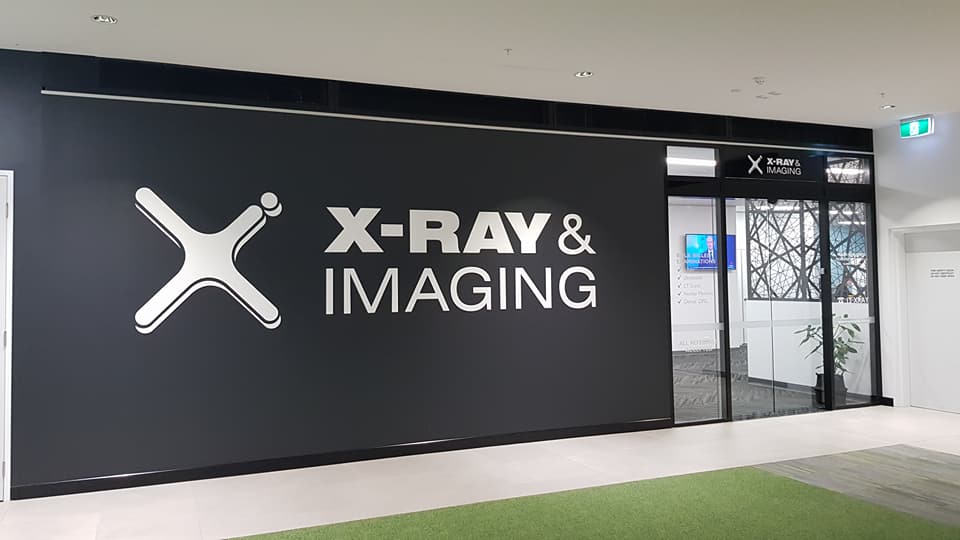 1. Work with a full-service company
You should be aware that not all business signage companies offer you full service, designs and install. The sign that you choose might seem like a great price, however, you should check to see if the company provides installation for your sign, or if they just deliver it to you and you have to find out a way to put it up.
Installation is not a problem if you are just ordering small desktop-sized signage, but if you need a large commercial sign or banner installed, you will want to work with a company that can offer you installation. It is much easier to work with a full-service signage company that can professionally install your business signs for you.
2. Choose a local company
There are many benefits to choosing a local company. One of the main ones is that you can meet with them in person to discuss what you want for your commercial building sign.
A local company can also visit your site to see if there are any challenges or issues that might affect the design that you want. These could include:
Local council restrictions
Features on your building that might restrict the installation
Better design options to suit your building
Alternative options if there are restrictions to your original idea
Appropriate signage/ material for local climate
3. Make your sign easy to read
Make sure that the design that you choose is very easy to read. If you want it read from large distances, then you need to make it big enough to be seen.
You will need to work with a professional signage company to determine how big your letters need to be for the distance that you want them to be read from. The type of font, letter colour, background colour, and illumination may all affect this. It is worth seeking expert advice before making any large investments on online or ready-made signs.
4. Choose an eye-catching design
Choose colours that will evoke the right kind of emotions or feelings and make your buildings signs stand out and catch the attention of potential customers. For example:
Red and yellows – are good choices for fast food restaurants as they tend to excite and make people feel hungry.
Blue- is a good colour for banks or other financial institutions as it evokes a feeling of tradition and trust.
Images/Logos – Adding images or logos to a commercial building sign can also be more attractive and they also work to efficiently tell a potential customer what a business is about and help to promote the brand with imagery.
5. Use quality materials
Business signs can be a rather significant investment so it is a good idea to choose a company that will make your sign from high-quality materials that will last. Better quality materials will also make your sign look better and portray a more professional image for your business.
There are significant benefits that come with good quality signage. While signage can be an essential tool for getting your business recognised, it can also be one that can be potentially detrimental if the commercial signage is inferior or of poor quality.
Installing a Commercial Building Sign
Curious about what is involved in installing commercial building signs? Want to know what the professionals are doing? Here we take a look at what is involved in installing a commercial building sign and the importance of getting someone that knows what they are doing. Here are the things to look for when choosing a company to install your commercial building sign.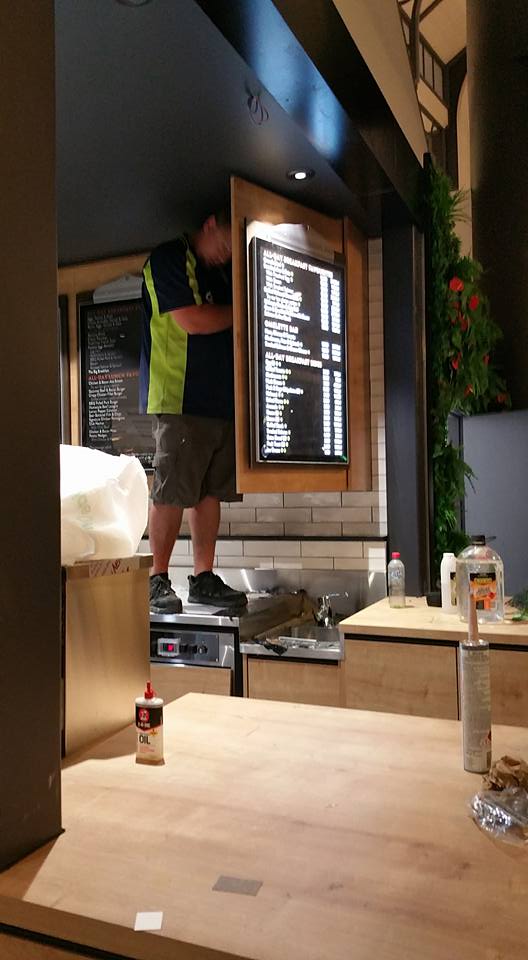 1. Does your sign company have the right equipment?
Installing large commercial building signs requires specialised equipment that can safely lift your sign and those installing it to the height that you want it. It also needs to be strong enough to be able to hold the extreme weight of your sign safely.
2. Does your sign company have the right tools?
Most commercial signs are attached to the outside of a building. This means that your installers need the proper tools to make sure that your building sign will be securely and safely fastened so that it won't fall down over time or in extreme weather conditions. Different buildings have different facades, so your sign installation company needs to have the right materials and know-how to attach your sign properly.
3. Are your installers experienced and highly trained?
It's important to hire a signage company that is experienced and has highly trained installers. Sign installation is complex and requires a great deal of skill. You want your sign to be affixed properly and securely so that it can look its best and so that it will stay in place for a long time.
4. Are they familiar with any sign installation restrictions?
Sign installers need to know and follow local signage laws or restrictions. Some councils might place restrictions on the size of sign you can put up, where it can be put up, how it can be placed, etc.
Depending on where you live you may need to make sure that your commercial building sign doesn't exceed a certain height or size. On the other hand, you also want your sign to be installed high enough so that it can be seen.
In addition, the law might state how far away the sign needs to be from the road. You also want to make sure that it is being installed on property where you have permission to install it. Make sure that you work with a custom sign installation company that is familiar with any restrictions and will make sure that your signage adheres to the rules and obtains required permits.
5. Do your sign installers know how to install illuminated signs?
If your sign is illuminated, your installers will also need to be familiar with safely working with electricity. They may need to subcontract a licenced electrician to provide your sign with a separate power source to keep it illuminated or assess if it is safe to connect it to an existing power source.
Also, if your sign needs to be plugged into an electrical outlet, you don't want your cord to be visible. An experienced custom sign installation team will know how to creatively hide any electrical cables so that your sign will look professional.
Depending on the type of look you want for your sign and the amount of energy you want it to use, you need to choose a custom sign installation company that is familiar with the different types of illuminated signage. Neon, fluorescent, and LED signs will have different requirements and an installer must have experience working with them.
6. Does your installer understand getting the right angles?
The angle at which your sign is installed is important as well. You want your sign to be installed at the right angle so that it will be easily seen and viewed by as many people as possible.
Professional installers understand the best angle for your sign and are able to install it so that it can be seen by the most people.
How Much Does a Commercial Building Sign Cost?
Answering the question "how much does a commercial building sign cost?" is difficult because each business is unique and what you want can vary greatly from another business.
You can pay anywhere from a few hundred dollars to $20,000+ depending on the complexity, size, and type of commercial building sign you want.
As an indication, the factors that will affect the final price you can expect to pay for your commercial business sign include:
The size of your sign
The type of sign
The number of signs you need
The material used
Installation
The design
If it is illuminated
If you're working on a budget it is possible to get a range of effective commercial building signs without having to spend the tens of thousands of dollars to have major iconic highway signs. Talk to the commercial building sign experts at North Lake Signs, we can help you narrow down your options and help you design a sign that's right for your business and budget.
Contact us to discuss your commercial building signage needs and to get a quote today!